Download Software and Documentation
With downloading the installer files you receive the free Community Edition which you may start using immediately.

 

 

To receive your free 30 day evaluation license of the Enterprise Edition or Mobile Edition please request a trial license key. Make sure to enter a valid e-mail address so we are able to deliver the license file to you.

 

 
 
 Java required!Download Java
This software requires the installation of Oracle Java Runtime Environment version 7 or 8 which you need to download from the Oracle website.
To install the App for the Mobile Edition on your Android smart phone or tablet please follow this link to Google Play or use the QR code to the right.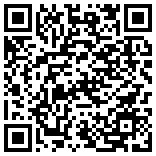 Feedback
We are constantly working to further improve Klaros-Test­management.
For questions, comments or requests, please drop us a note at  support@verit.de or use our   community forum.
Custom Features
Are you in need of special features which you do not find here? Contact us!
 sales@verit.de

  +49 631 520 840 00