Professional Test Management Software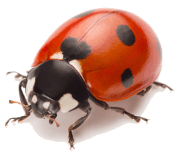 There is always one more bgu ...


Learn More >
Klaros Test Management
The Professional Test Management Tool
Plan, control and document your entire test process with Klaros Test Management and integrate it seamlessly with leading tools for test automation, defect management and requirements management.
Klaros can be configured in a multitude of ways and reduces maintenance costs through reusable test procedures.
Manual and automated test cases are consolidated and evaluated collectively. Workload, progress and success of test activities can be tracked at any time.
---
  Test Case Management
Central administration
Detailed change tracking
Versioning
Manual and automated test cases
Modularization and reuse
Share tests across projects
  Requirements Management
Requirements can either be created directly in Klaros Test Management or dynamically synchronized from external tools.
This allows precise statements at any time about the test coverage during the project's lifetime.
  Defect Management
During test execution, errors found can be passed directly from Klaros Test Management to the defect management system being used.
A cross-reference between defect and test case can be tracked at any time in all systems.
  Agile and classical processes
No matter with which methodology you develop or test your software:
With Klaros Test Management, you can implement a wide variety of process models such as V-Modell, Scrum or Kanban.
  Test Coordination / Test Governance
A dedicated component is available for test coordination and test planning. Tasks can be created, assigned and evaluated at the touch of a button.
Test duration and test results are automatically logged.
Real-time access to graphical representations of test progress and success rates.
  Test Documentation and Reporting
The configurable dashboard provides a quick survey of the most important reports and statistics.
Numerous overview and detail reports are already predefined and supplied for a comprehensive evaluation.
Individual test reports can be customized according to your own requirements.
  Easy Integration
Klaros Test Management takes into account the diversity of modern development landscapes and offers a wide range of interfaces for seamless integration.
With over 40 supported tools for test automation, continuous integration, defect management, and requirements management, smooth integration with your systems is achieved.
  Import und Export
If test cases from other sources such as Excel or other test management tools are already available, they can be migrated via existing interfaces.
Test results from external test automation tools can be imported both manually and via automated uploads.
Klaros Test Management is a proven, comprehensive tool for test management and is being continuously improved since 2009.
Torsten Stolpmann
-
10/17/23
Torsten Stolpmann
-
10/6/23
Torsten Stolpmann
-
9/27/23
RSS